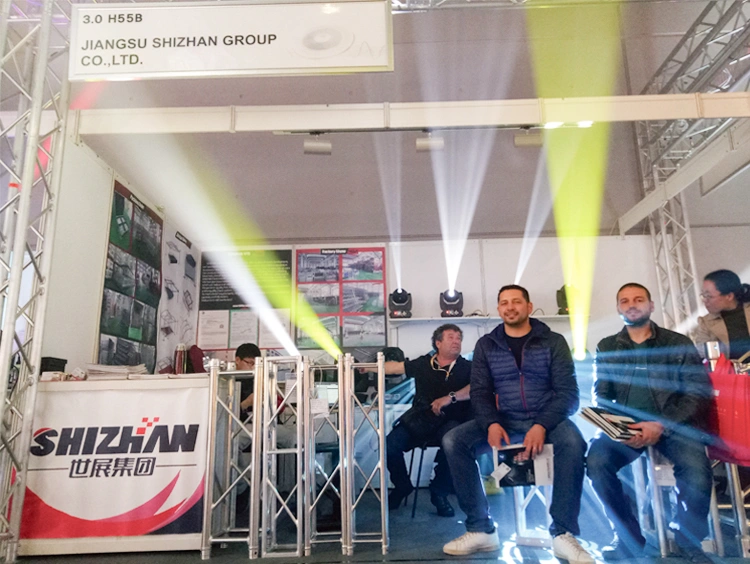 Congratulations with the happy ending of Jiangsu Shizhan Group Co.,Ltd in the LED Exhibition in Frankfurt ,Germany from April 2 to 5.The exhibition consists of two exhibitions, the Musikmesse and the Prolight + Sound in Frankfurt, Germany. The exhibition is held every year. The last two exhibitions attracted 1,803 exhibitors from all over the world and more than 90,000 professionals attended the event.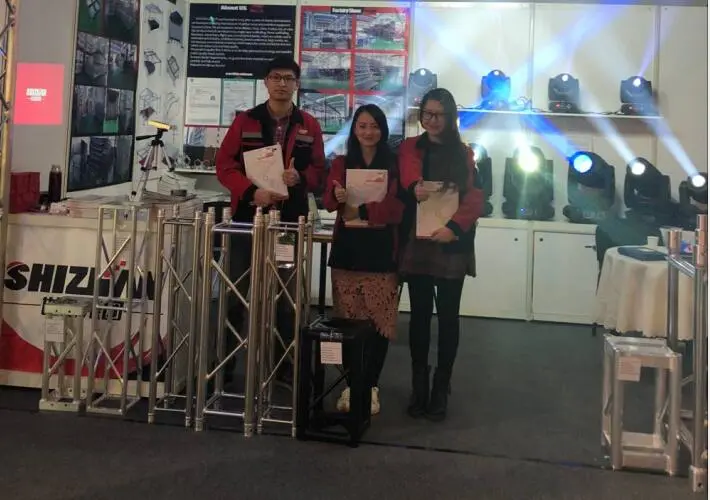 The Frankfurt as the most important and largest exhibition in the field of expertise, has received strong support from leading trade associations from the German Electrical and Electronic Manufacturers Association, the German Machinery and Equipment Manufacturers Association, the German Bathroom, Heating and Air Conditioning Equipment Alliance. Here you will reach professional target groups of senior engineers, company decision makers, wholesalers and retailers from all over the world, ensuring that you showcase your products on the highest-end platforms and have a more direct understanding of the latest trends and the most advanced Science and technology.
As it is one of the most influential exhibitions in the world,our Shizhan Group also attended. We brought our latest technology including the samples of aluminum spigot truss,aluminum portable stage, corner box and some components.Our products attracted lots of people.
As a leader company of China supplier, Shizhan group will continue to provide the best product to customer, to be the most reliable partner of the customer all over the world. Show the beautiful of the world, make safer performance.